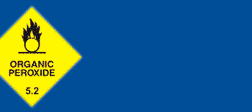 05-07 September, 2011, Saint-Petersburg
XI International Conference
"Multimodal Transport of Dangerous Goods"
International Dangerous Goods and Containers Association ("IDGCA" NP)invites chiefs and specialists of Russian and foreign companies, officers of custom, control and supervisory structures, heads and employees of insurance companies and all the interested entities and persons to XI International Conference "Multimodal Transport of Dangerous Goods"..

Purposes:

• To create an atmosphere of feedback between the representatives of business and authorities.
• To make a professional evaluation of introduction and implementation of international conventions, norms and regulations, legislative instruments which are in force today and which regulate activities related to transportation of goods (including dangerous goods) and containers.
• To create conditions for effective competition in transport services industry.

Programme of the conference provides a plenary session (words of welcome, reports by special guests and participants), round table (answers to questions), interesting cultural programme, special programme for speakers' and participants' families, standing dinner. All the participants of the conference will obtain a set of the related documents and certificates. Information on participating companies will be placed on the organizer's website and in October issue of "Dangerous Goods & Containers" journal.